Twenty years after the invention of RSS its fortunes as a protocol appear to be dwindling. The Firefox browser has done an especially lamentable job of making RSS easy to use. The main reason for that seems to be not that it isn't a useful technology but that it doesn't readily enable the kinds of surveillance which largely fund the contemporary web. There is typically no tracking on a list of links and traditionally there havn't been many attempts to insert ads into RSS feeds. RSS feeds are also not subject to any AI-driven timeline algorithms which bias some content above others.
RSS readers have existed within Freedombone for a long time, first with Tiny Tiny RSS then SmolRSS and now there is integration of RSS into the web interface via a system called RSS Garden. The aim is to make subscribing to and reading RSS feeds maximally convenient.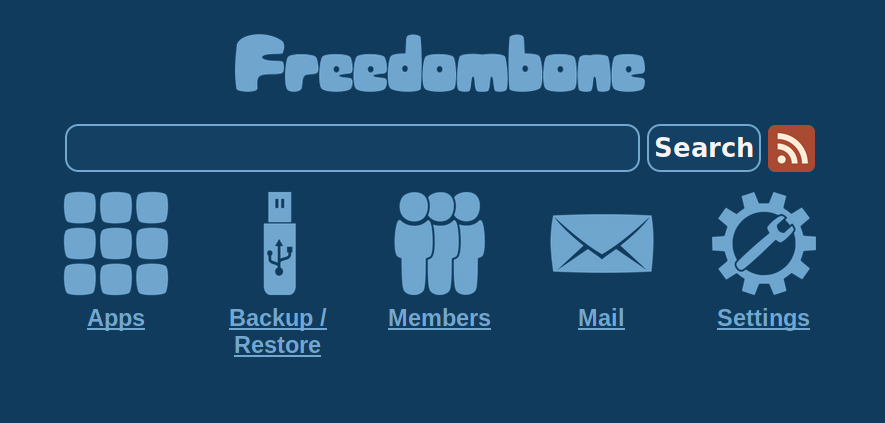 There's an RSS button you can select on the admin or home screens on the web interface, which lists entries for feeds you're subscribed to and you can add or remove feeds by clicking on the title at the top.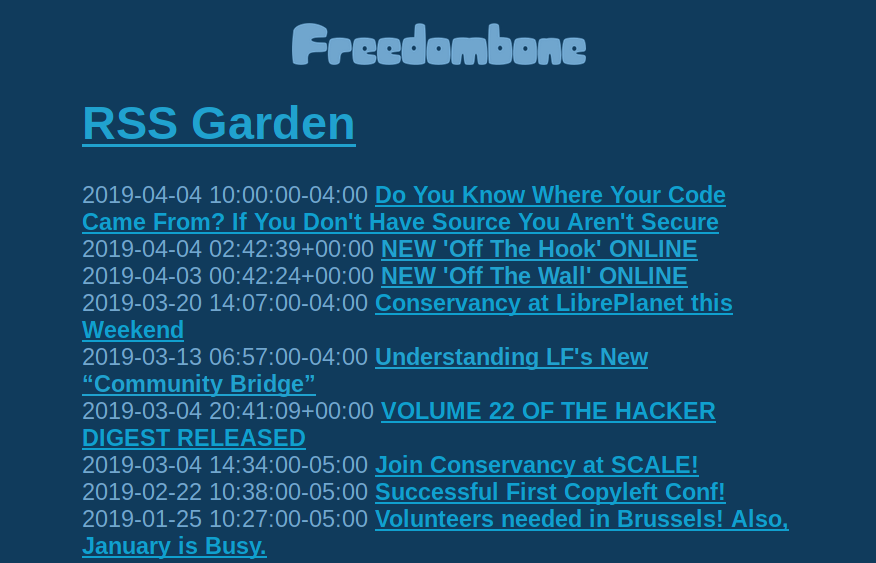 And of course the web interface is either available on the local network or via an onion address.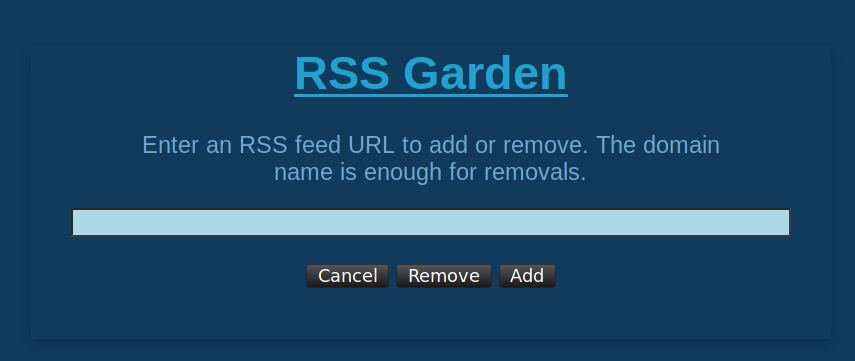 Because the home screen may be available to multiple members of your household adding and removing feeds is only accessible by the admin, so that for example someone can have parental control of what feeds get listed. Later this might be elaborated into a true multi-user reader experience.
RSS integration is currently only available on the buster development branch which is expected to be formally released in one or two months time.