One way to get to apps installed on a Freedombone server is to use the FreedomBox companion app on Android. But on desktops until recently there wasn't any equivalent to that.
Now there's the Freedombone Homepage, accessible via http://freedombone/home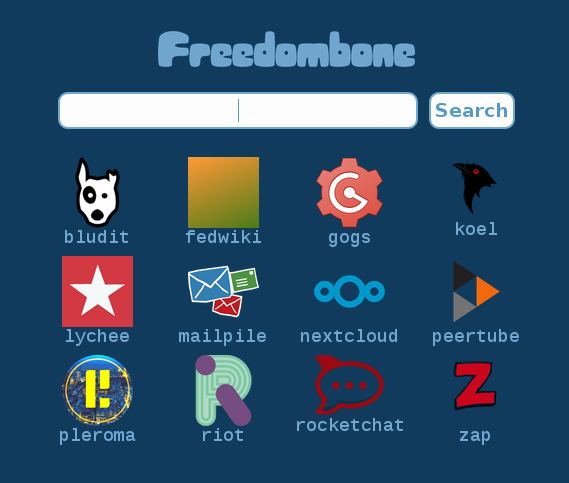 The homepage looks similar to the apps screen within the admin section, but here clicking or pressing on icons takes you straight to the URL of the chosen app. You can set http://freedombone/home, or the equivalent onion address in a Tor browser, to the home page in a web browser for maximum convenience.
Also unlike the admin section of the web interface, which requires a password to log in, any user on the server can access the homepage.
There is a search bar for doing web searches, and the hope is that this helps to encourage you to get out of the habit of always using Google.