With the new Epicyon fonts capability a few new themes have been created.
The Blue theme has a large handwriting font, and is very blue.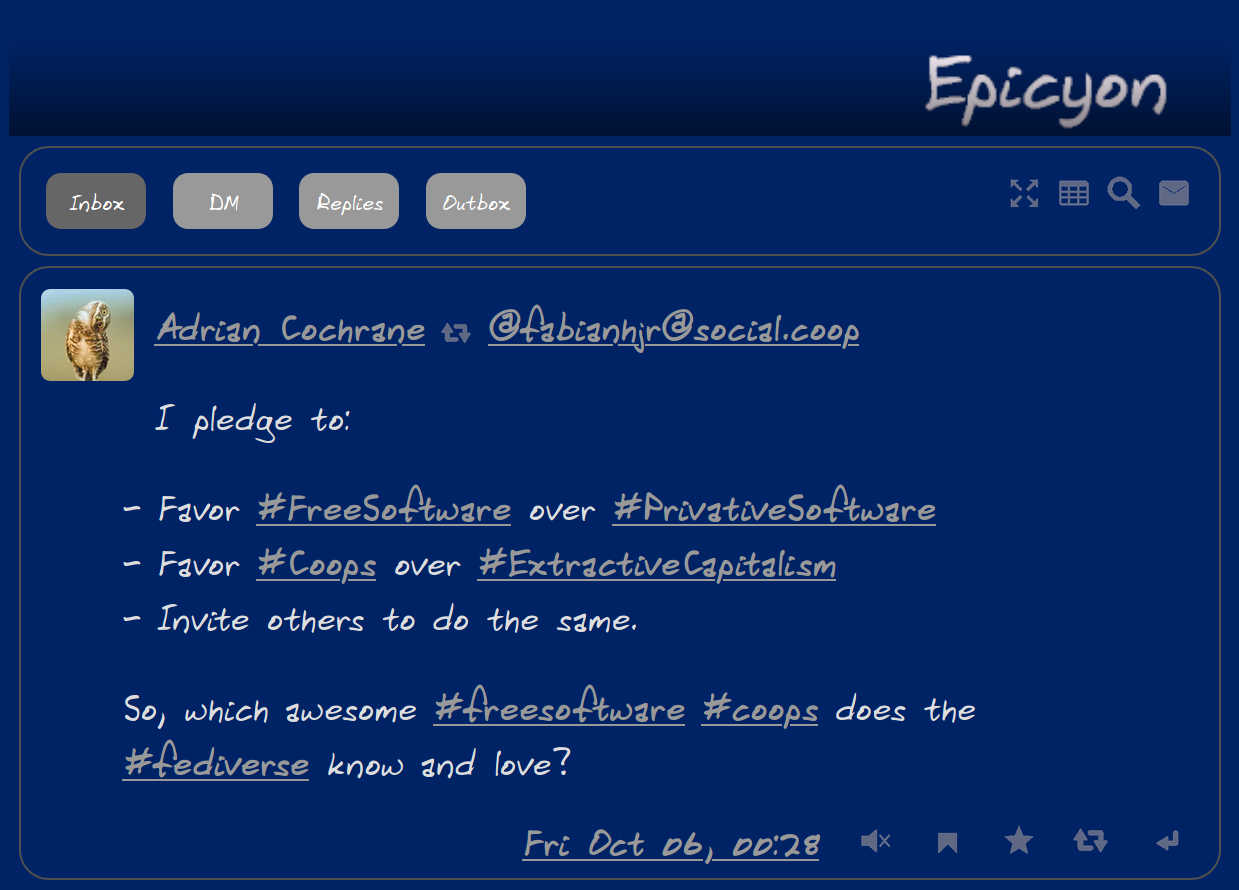 The LCD theme somewhat resembles an LCD screen, with a font reminiscent of that of the Sinclair Spectrum from the 1980s.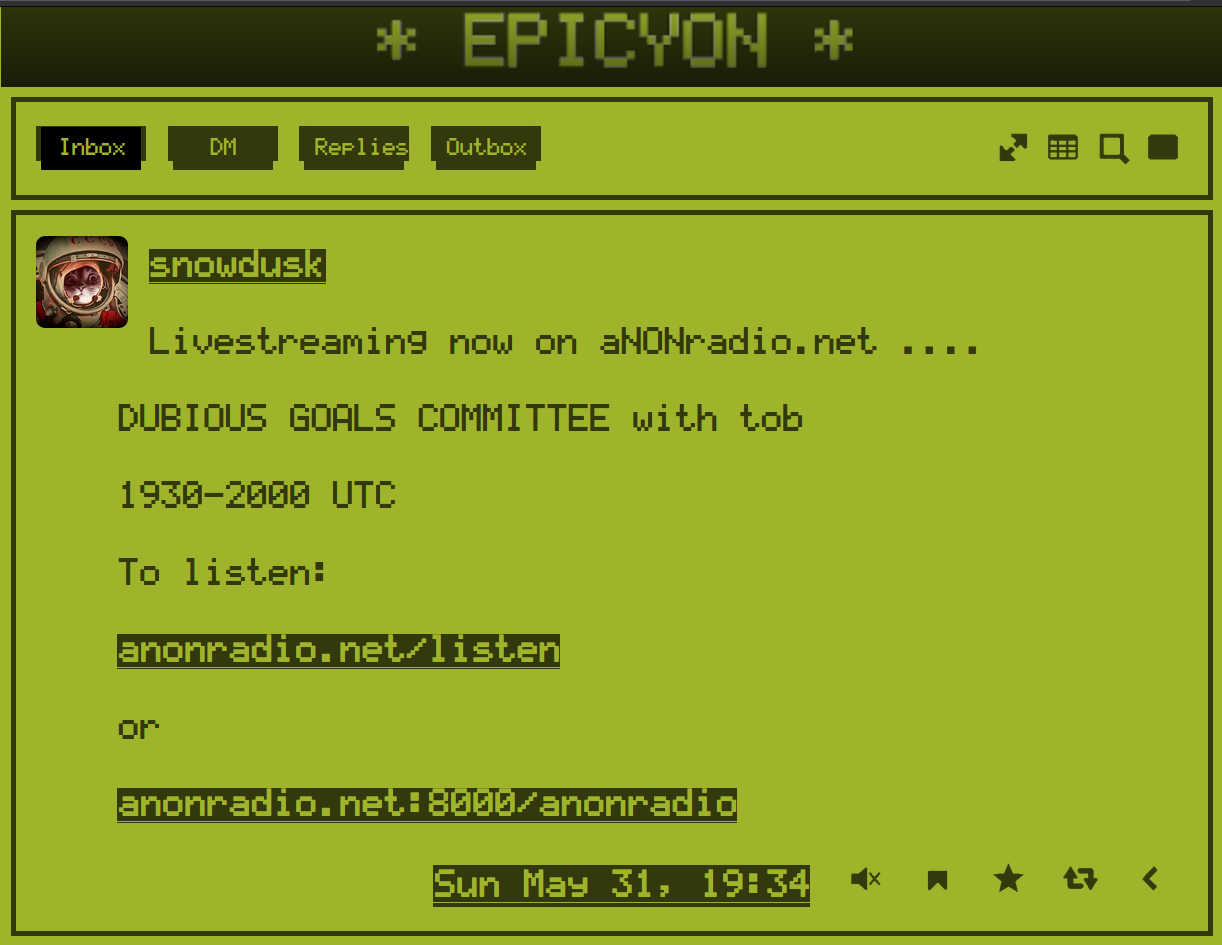 The Zen theme is designed to reduce stress, with its simple earthy colors and modest font keeping you grounded and serene as the flamewars pass by.